Ok… I know we haven't eaten yet, but I'm already thinking ahead to the yummy leftovers. Oh the possibilities! I've been scouring lots of different sites to get some inspiration for fun new remixes I want to try with the leftovers I know we're bound to have. These are my top 6 (although #1 will have to wait til next Thanksgiving when poached eggs are permissible once again… *sigh* A girl can dream, right?)
1. Thanks Benedict on Stuffing Cakes with Sage Hollandaise
Recipe: Giada de Laurentiis | Photo: Food Network
I've grown to LOVE a good benedict and I simply cannot WAIT to try this! I may have to make some stuffing post-baby just to try this… After I learn how to properly poach an egg… Fear not! This recipe has a sweet video to show you how it's done!
Recipe: Cheryl Slocum | Photo: Country Living
Now I'm not a cranberry anything fan, but Anthony is… and there is ALWAYS cranberry sauce left over! What better way to use it up than to wrap it in puff pastry? I'm imagining a perfectly flaky Toaster Strudel type deal (he likes those). I'd add some lemon to that glaze and make these for breakfast Friday morning!
3. Mushroom Spinach Turkey Quiche with Stuffing Crust
Recipe and Photo: Whitney Bond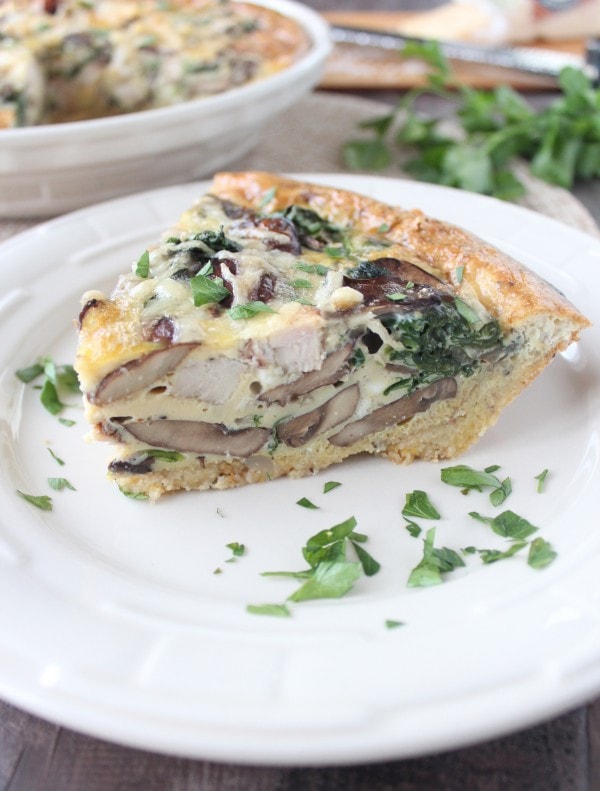 I think we've already discussed how much I love quiche in all forms, so adding this recipe to my roundup should come as no surprise. Honestly, Whitney had me at stuffing crust. How perfect!
4. Turkey and Green Apple Salad with Mint Dressing
Recipe: Cheryl Slocum | Photo: Country Living
We'll call this our detox option. 😉 I love the creative use of turkey here, and with green apples, pistachios and MINT (!!!) this is bound to be a winner. I'm usually not one for cold food when it's cold out (except I'll always eat ice cream) but this will be a nice, light and refreshing meal after all of Thursday's rich feasting. I'll use apple cider vinegar in the dressing instead of gin, though.
Recipe: Food Network Magazine | Photo: Food Network
Ummm yeah… Can you tell I love stuffing? I'm definitely a fan of mushrooms, too. I say throw in a little crispy bacon and we're ready for game night!
6. Turkey Vegetable Soup with Stuffing Dumplings
Recipe: Wes Martin | Photo: Food Network